Hypertension
Hypertension = High Blood Pressure. A complication of many different health issues, it's a very common problem in the United States that affects 46% of the population and the root cause is often unknown. Hypertension has 3 stages (measured over the course of several appointments);
Prehypertension (or "Elevated" BP) when blood pressure consistently reads over 120/80
Stage 1 when blood pressure consistently reads over 140/90
Stage 2 when blood pressure consistently reads over 160/100
New guidelines suggest treating patients with a BP at or higher than 130/80, to reduce their risk of developing hypertension or long term complications.
The risk of developing hypertension is determined by:
Family History
Age
Race
Weight
Lifestyle
Gender
Hypertension itself can have its own set of serious complications, and our risk increases as we get older, so it's important to help manage or prevent it to reduce the myriad of potential symptoms. Hypertension can lead to heart attack, stroke, kidney failure and heart failure, since it increases the strain on the heart and the arteries.
Talk with your doctor about ways to reduce your risk or manage your Hypertension. Options might include:
Quitting Smoking
Losing weight (If you are overweight or obese)
Walking at least 30 minutes (most days of the week)
Reducing the amount of salt in your diet (Discuss the DASH diet with your Doctor or Dietitian)
Limiting the amount of caffeine to a very small amount (coffee, tea, energy drinks, chocolate)
Limiting the amount of alcohol you drink
Stress Reduction Techniques
Other ways to manage your hypertension might include medications, so please discuss this with your doctor.
Hypertension Educational Resources
American College of Physicians (ACP)
ACP Hypertension Patient FACTS Sheet (pdf) (2-pages of quick facts about Hypertension)
ACP Patient Hypertension Questions (pdf) (Print out and bring to your next Doctor Appointment)
ACP Hypertension Resource Center
UptoDate.com
UTD All of their free "Beyond the Basics" articles related to Hypertension
UTD "Beyond the Basics" article: High Blood Pressure in Adults Overview
UTD "Beyond the Basics" article: High Blood Pressure Treatment in Adults
UTD "Beyond the Basics" article: Low Sodium Diet (Work with your Doctor or Dietitian before following any new plan)
UTD "Beyond the Basics" article: High Blood Pressure, Diet and Weight (Work with your Doctor or Dietitian before following any new plan)
Medline Plus (MP)
MP High Blood Pressure Information page
MP Blood Pressure Information Slideshow
MP How to Prevent High Blood Pressure
MP All About Blood Pressure Medications
MP DASH Eating Plan (Work with your Doctor or Dietitian before following any new plan)
NIH (National Institute of Neurological Disorders and Stroke)
NIH "Mind Your Risks!" Resource Page (as high blood pressure pertains to stroke and dementia risks)
National Kidney Institute (NKF)
NKF "A to Z Health Guide" on High Blood Pressure (and how it relates to your kidneys)
National Heart, Lung and Blood Institute (NHLBI)
NHLBI Your Guide To Lowering Blood Pressure (pdf) (Including recommendations on what to eat!)
Hypertension and Nutrition
MP DASH Eating Plan (Work with your Doctor or Dietitian before following any new plan)
UTD High Blood Pressure, Diet and Weight
NHLBI Your Guide To Lowering Blood Pressure (pdf) (With recommendations on what to eat!)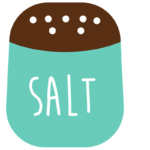 Visit Our Nutrition Resource Page (Information on our Resident Dietitian who can help you with a plan)
Hypertension and Physical Activity
From UpToDate.com: "Regular exercise (walking, running) for 20 to 30 minutes most days of the week can lower your blood pressure, even if you don't lose weight. To maintain this benefit, you must continue to exercise; stopping exercise will allow your blood pressure to become high again." (Please discuss changes to your activity plan with your doctor before you begin.)