Eat Nutritious, Be Active, and Stay Healthy!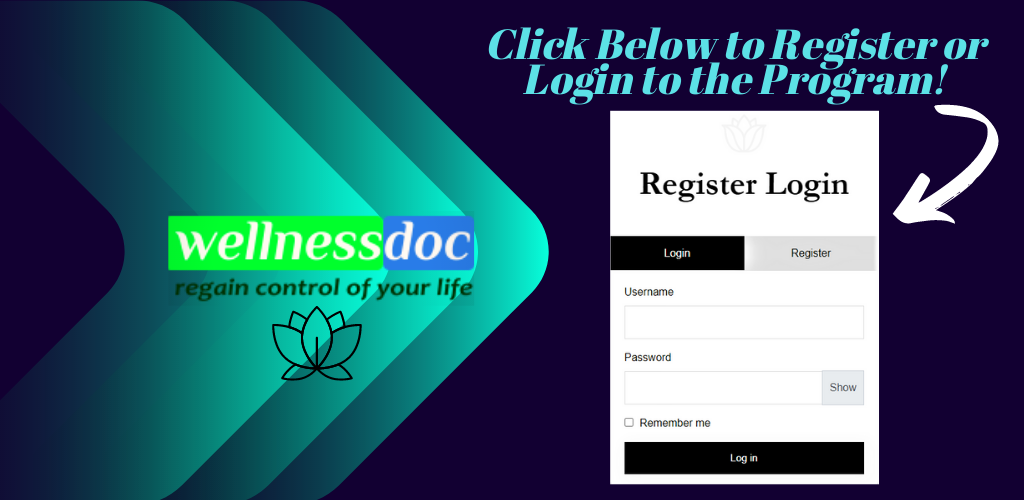 First of all, thank you for signing up to be a part of the Alden Medical Group and WellnessDoc 90-Day Lifestyle Management Program. We can't wait for you to join us on this journey – to an undeniably healthier you!

This 90-day program aims to use lifestyle interventions to fundamentally change your approach to wellness and diet. We promise you, that by the end of the program you will see changes in your body and mindset and, by extension a "new" you. 

This program uses a combination of technology and health coaching to provide a highly personalized experience that leads to sustainable lifestyle changes. It is comprehensive, and has been designed by medical professionals to improve your well-being through diet, physical activity and stress management. 

How does the program work? You need to first register yourself here. Next, make sure you fill the Health Assessment form. A full report will then be emailed to you based on your answers to this questionnaire, which will give you a snapshot of your current health. Once this is done, you are officially part of the program!

You will be getting a daily food and activity calendar – make sure you adhere to these activities and food schedules for the best results. In addition, an overview hand-out of the food calendar and a grocery list for the week will be provided, which you can print out and stick it in a place you can see everyday. 

At the end of the day, please update your daily logs – a short form that only takes a few minutes on our website. This helps you to be more accountable and gives us an opportunity to make sure you are on the right track.

Through the next few weeks you may see changes in your daily routine in terms of your diet and physical activity. It can be difficult in the initial few days but we are here to help you through. Also, you'll be having weekly one-on-one sessions with one of our staff, who will help you address any problems you may have through the week and guide you through every step. At the beginning of every week, we will be sending you a newsletter which gives you a preview of the upcoming week.

Here is a link to a video explaining the program. Feel free to drop us an email anytime at aldenmedicalwellness@gmail.com and we will get back to you as soon as possible. With this, we'd like to welcome you once again to the Alden Medical Group WellnessDoc Lifestyle Management Program. 

Remember the Wellness Mantra – Eat Nutritious, Be Active, and Stay Healthy!